Forest Green
Forest Green is a professional Free Magazine WordPress Theme that supports widgets, it has 3 columns, and a vertical menu. It also supports "Use as featured Image" for post thumbnails.
Theme URL
Demo
Download
MusicPress Theme
MusicPress is a free WordPress theme that features a DJ mixing table and an overall purple and pink color theme. MusicPress supports widgets, is ads ready, and comes with a featured admin control panel to configure your theme.
Theme URL
Demo
Download
Inspiration WordPress Theme
Inspiration WordPress theme. Featuring modern jQuery Powered Sliding Gallery, and theme options page. Compatible for WordPress 3.0.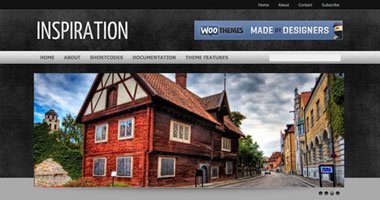 Theme URL
Demo
Download
Poker Diamonds
free Wordpress Theme
Demo
Download