Messages

5
Reaction score

0
Points

1
How about a free template for your site? However, the right question would be "Would you like to get a professional template from a trusted template company for free?" If you're currently using Joomla on website, then you know the value of professional template. Today you will be able to receive BJ Synegy (worth 19.9$) – absolutely free of charge.
Here's all you need to do to:
Just fill coupon code below when making payment for BJ Synegy, you will get a 100% discount.
BJ SYNEGY PRO
1a4d60dc
BJ SYNEGY DEV
ed0a722e
About BJ Synegy template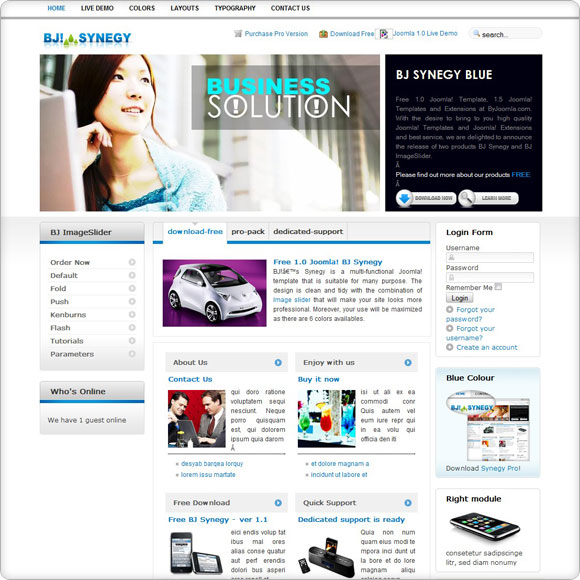 Synegy is a multi-functional Joomla! template that is suitable for many purposes. The design is clean and tidy with the combination of BJ Image slider that will make your site looks more professional.
In harmony with the out-standing design is the smart layout with fully customizable and collapsible which will provide you with the variety of contents presentation.
Don't wait another moment to sign up. Your website will look so much better, more eye-catching, and more professional when you have ByJoomla Professional Template
The period of sales promotion is
from 17th of September to 3rd of November.
For more details, please visit
ByJoomla website
If you have any questions, please feel free to contact us at
support@byjoomla.com