Messages

106
Reaction score

0
Points

0
Hello Friends,
we all have our favourite programs shortcut on our respective destops which I think reflects much about individual so why not show off to the world whats there in our desktop by posting screenshot of your desktop screen,
it will serve two purpose viz:

it make people aware about new programs

it also help to find out like minded people .
for all those novices like me I think I'll help them out in knowing them how they will post their desktop screenshot. So heres simple procedure which I knows :

Go to your Desktop click print screen button

open new image in paint

paste it


save it as jpeg image

upload it on some photohosting website or some other place

take the code or link

paste it here

any more easy way of poting is also highly appreciated
.
Edit:
Edit: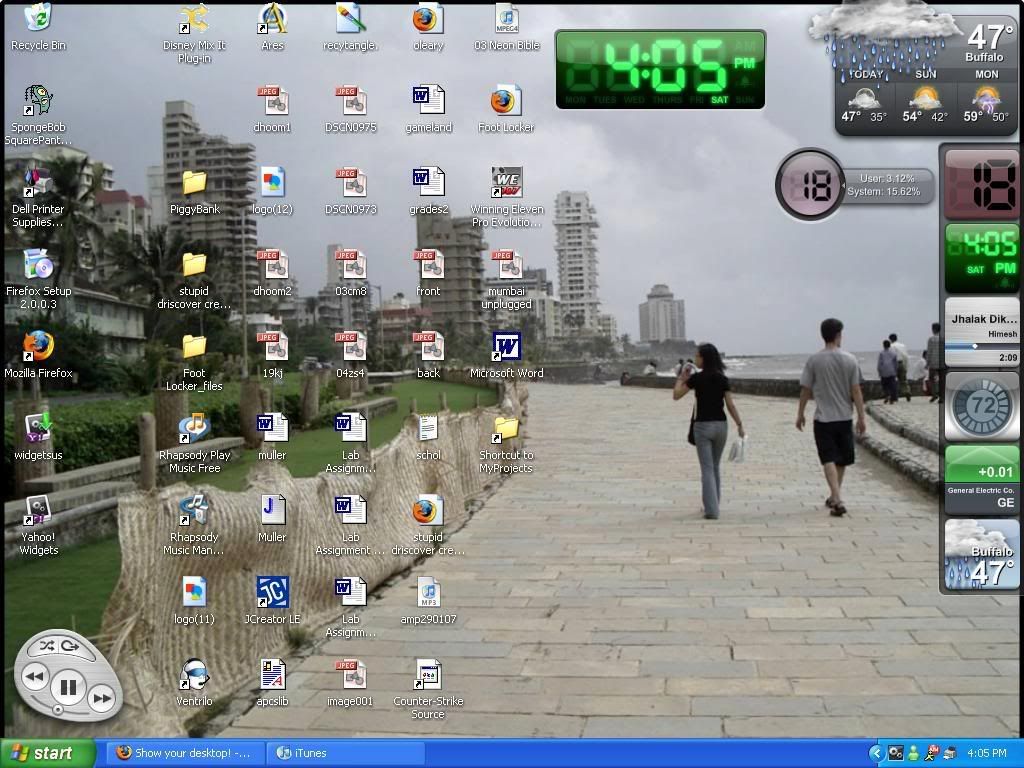 Edit:
Edit:
Last edited: